NINA PERSSON and the CARDIGANS
These 5 blokes from Jönköping, Sweden obtained international fame with their 1996 hit Lovefool, but as with Cyndi and her breakthrough song of Girls Just Wanna Have Fun, I can't stand this song and never listen to it. Most of their other material, however, is phenomenal! Nina Persson, as well as being quite beautiful, has one of the sweetest and most lovely voices I've ever heard...dare I say, rivaling even Cyndi herself? Anyhoo, check out some of my fave pics of her and her mates...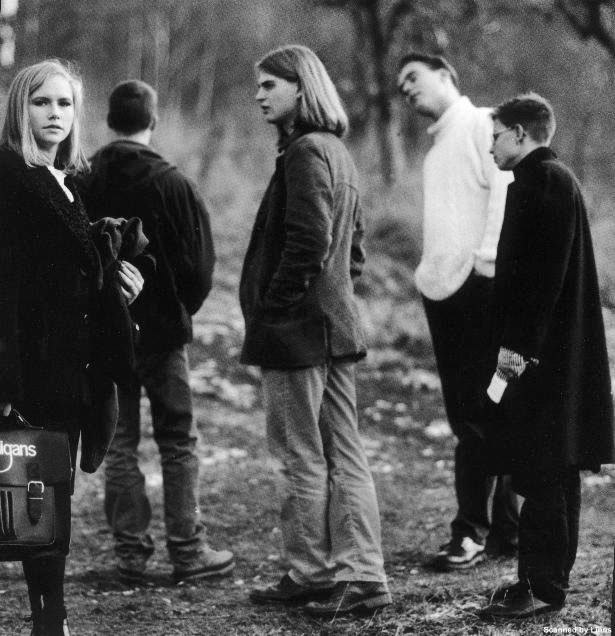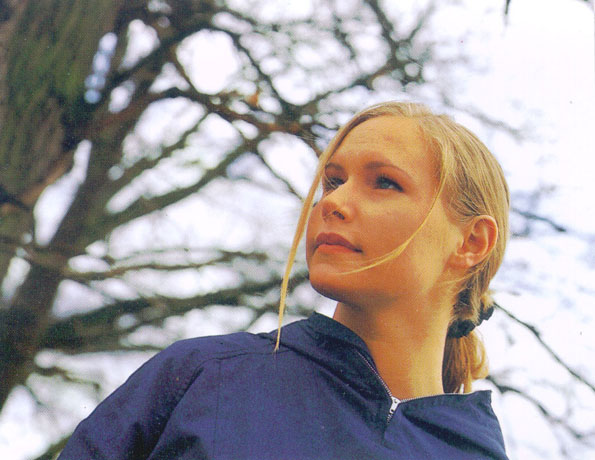 From their first album. Best picture I've seen of her to this day!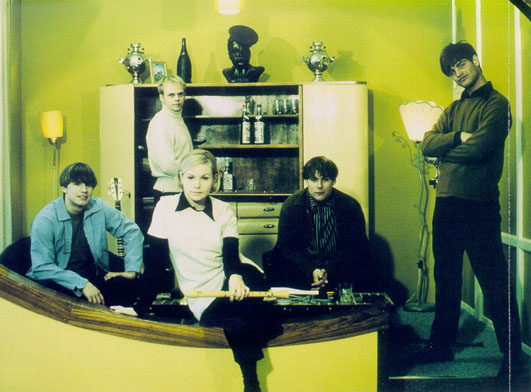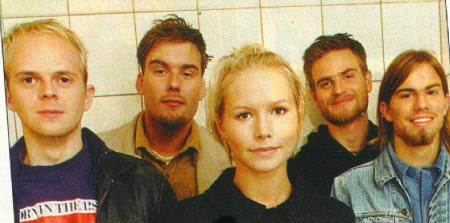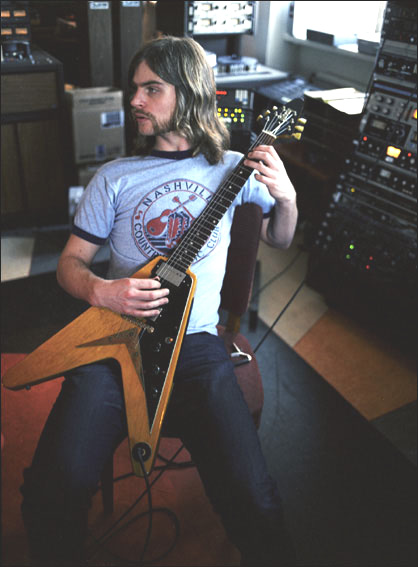 Peter (Svensson) The Great.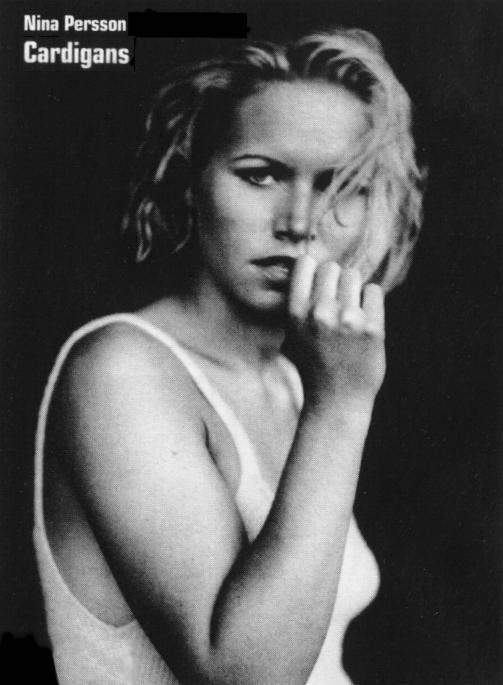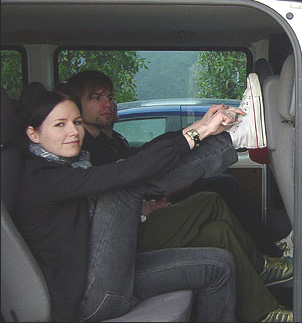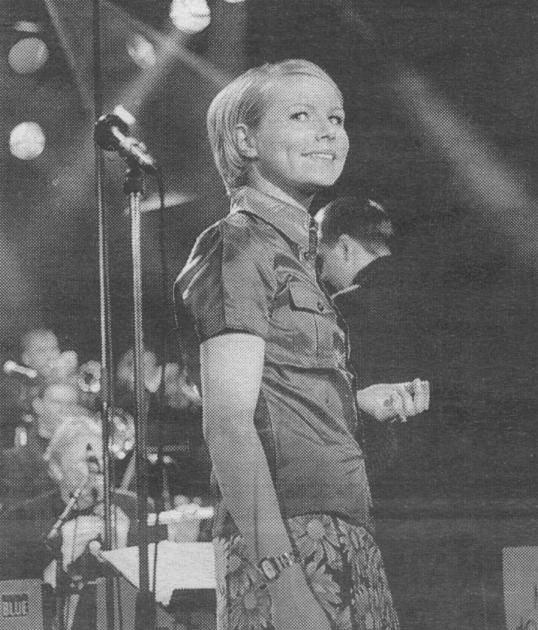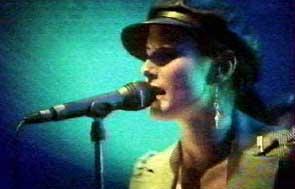 A rare pic from an A Camp performance, her phenomenal side project with Niclas Frisk & Mark Linkous.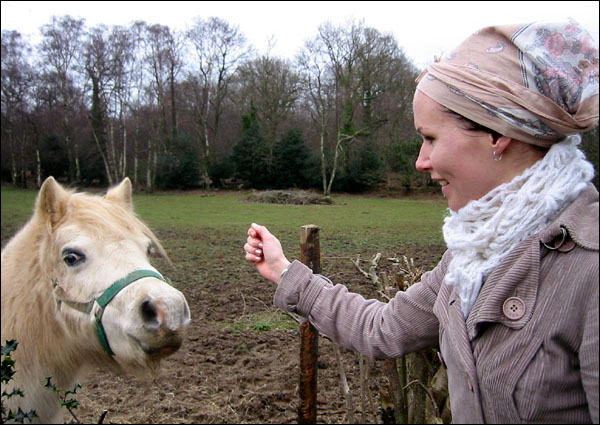 She found herself a good horse.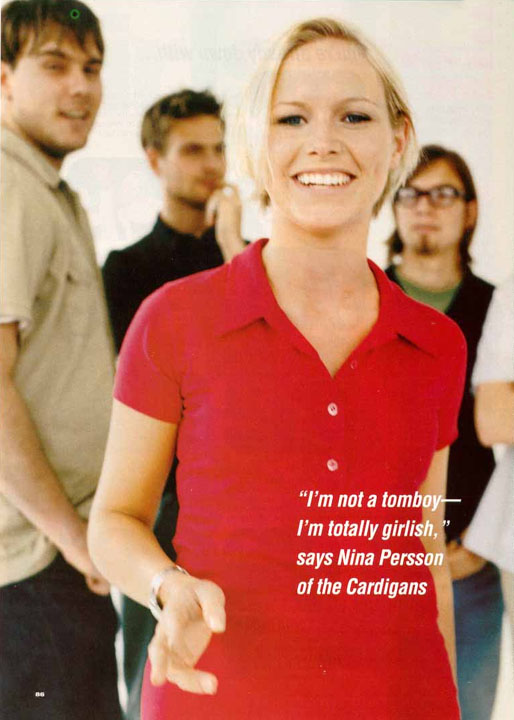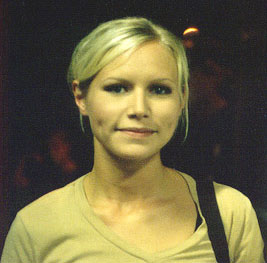 Thanks for looking. Back to Cyndi?